As you may have heard over the past few months, I have been working hard to bring some new ideas to life. I have been translating Mustard Seed Books into online formats, participated in an entrepreneurship accelerator called LaunchU at Oberlin College, and now I'm launching a brand new project:
Mustard Seed Training
Over the past several months, I have felt pulled in a new direction. For the past twelve years, I have been teaching adults and training adult educators. While I am still passionate about helping low skilled adults (and their teachers!), I am reaching out to local religious communities to help their own adults.
Heading to the 2017 COABE Conference in Orlando, Florida? Join my sessions on Wednesday, April 5th or stop by booth #145 to connect and learn more!
Why religious communities?

 
Looking at the statistics, I have realized that low-skilled adults are present in pews around the country. I also teach religious education at my local Roman Catholic parish, so I know adults are often very skilled at hiding the fact that they struggle to understand registration forms, sermons, scripture study, financial reports, and more. But you see the struggle if you know what to look for.
How can religious communities get involved? 
From my own teaching experience, and six years training adult educators around the world, I have lots of tips and tools to share. I know how religious teachers and preachers can add key strategies to make a huge difference in helping their members increase their skill development, while aiding their spiritual development.
It doesn't take a new class, a new set of textbooks, or a new building! Keep your same schedule, use the materials you have on hand, and focus on the way you approach the learning environment to make a huge impact.
Right now, I'm exploring the best way to share that message with others.
This is where YOU come in! 
Do you or someone you know teach adults or families in your religious congregation? Please take a few minutes to do the following, or share with someone you know who might be interested:
1. Complete this quick survey about teaching adults in your religious community.
2. Be one of the first 40 people to join me as members of the Mustard Seed Training community. The first 40 to sign up by Friday, April 8th will receive a HUGE 75% OFF coupon on your monthly ($5) or annual ($50) membership subscription. Forever! Just use the coupon code: THANKYOU.
Benefits of membership include:
10% discount for live training.
FREE access to all online resources, including "Quick (Unofficial) GED Test Update." (You can help decide which resources to add next…this is why the survey is so important!)
FREE meeting with Meagen Farrell for the leaders and teachers in your congregation (in person in Northeast Ohio, via video-conference elsewhere).
Receive valuable insight and feedback to help grow adult literacy right where you are!
Ability to apply to join our Advisory Board.
Questions? Please email me at learn@mustseed.org or call/text me at 216.973.4977.
Sincerely,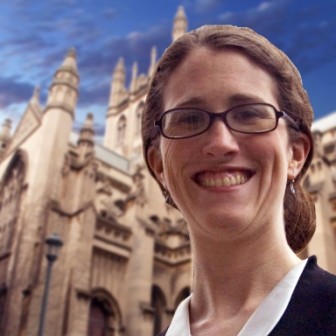 Meagen Farrell, Chief Learning Officer